The Walker Family Tree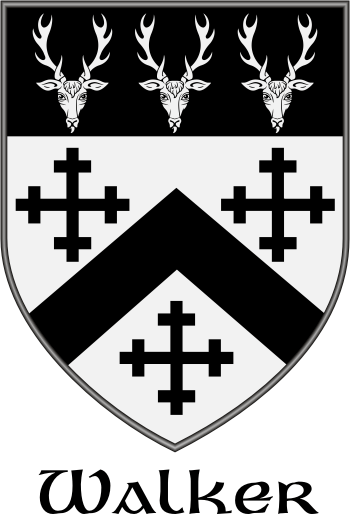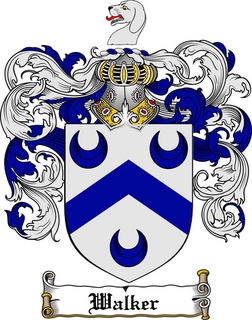 Motto: Non sine periculo Motto Translated: Not without danger First found in Yorkshire where they were seated from ancient times.
Walker is an Anglo-Saxon name derived from wealcere or wealcan, which means Fuller, someone who treats cloth by beating it and trampling it in water. The earliest Walker on record is one Robert le Walker who is mentioned in the Yorkshire Assize Rolls for the year 1260. Also Francis Walker, High Sheriff of Shropshire in 1725, and Sir Edward Walker, Garter to the King at arms in 1676.
Walker is the 12th-most common surname in the United Kingdom, and as of the 2000 U.S. Census, it was the 28th most common surname in America
This site has been Created for Irene Walker, born in Leeds on 13 August 1934. Daughter to Walter Walker and Irene Atkinson. Irene's sister Betty Taplin, along with their cousin Geoff, have managed to trace the family tree back to a William Walker & Maria Webster back in the late 1500s: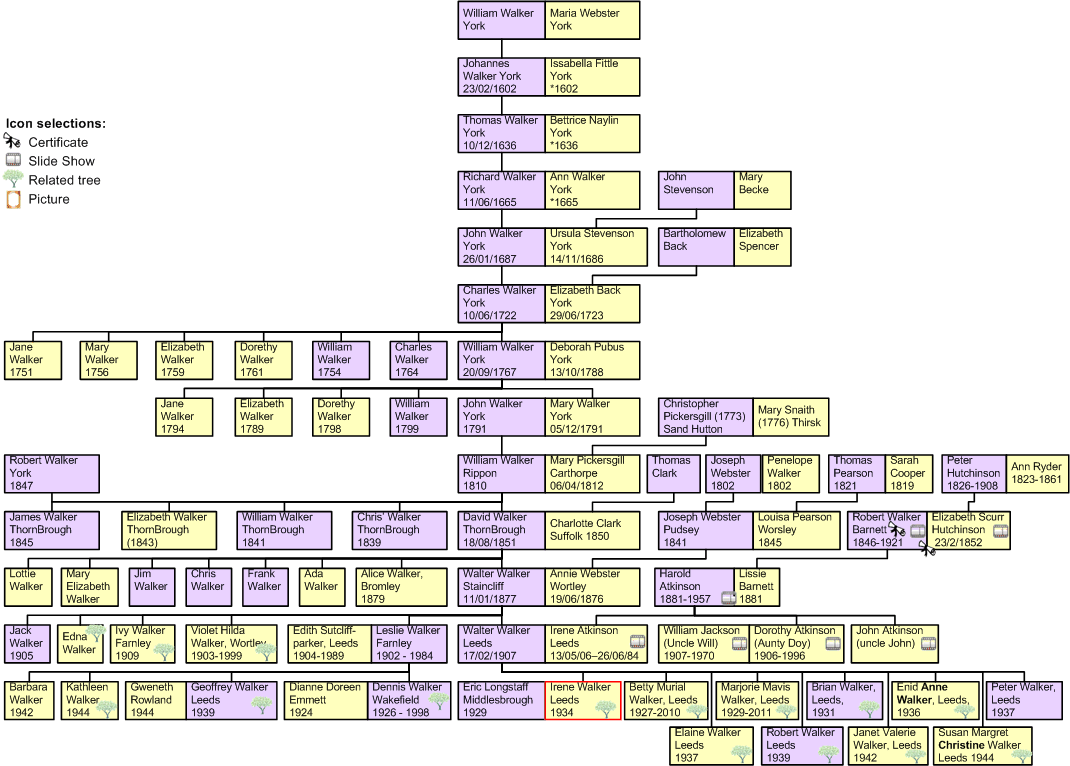 This site was created, and is owned by Dave Longstaff; Quality ITC Consultants Limited © All rights reserved