Longstaff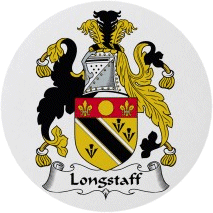 Family
The Longstaff family name is thought to originate from the name given to the bearer of a long staff.

The long staff was approximately 12ft long (shorter than a Pike, 16-20ft long), Similer to the short staff which was 6-9ft long and more commonly known as the quarterstaff.

The staff could be ornate or a simple shaft of wood, a symbolic weapon such as a tipstaff carried by a sergeant, bailiff or other officer of the law. Often carried as a badge of office.
ARMS (SHIELD): a bend Sable fimbriated Argent between Three PHEONS of the second, on a chief Gules. A bezant between Two FLEURS-DE-LIS of the field.



CREST: A STAG standing at gaze under a TREE Proper MOTTO: VIGILATE -"WATCH"

The earliest records of the surname Longstaff include the marriage of John Longstaff and Elizabeth Blowe at St. James, Clerkenwell in 1660, and Barbara Longstaff married to William Pricklowe at St. Georges, Hanover Square, in 1748.



My branch of the Longstaff Family Tree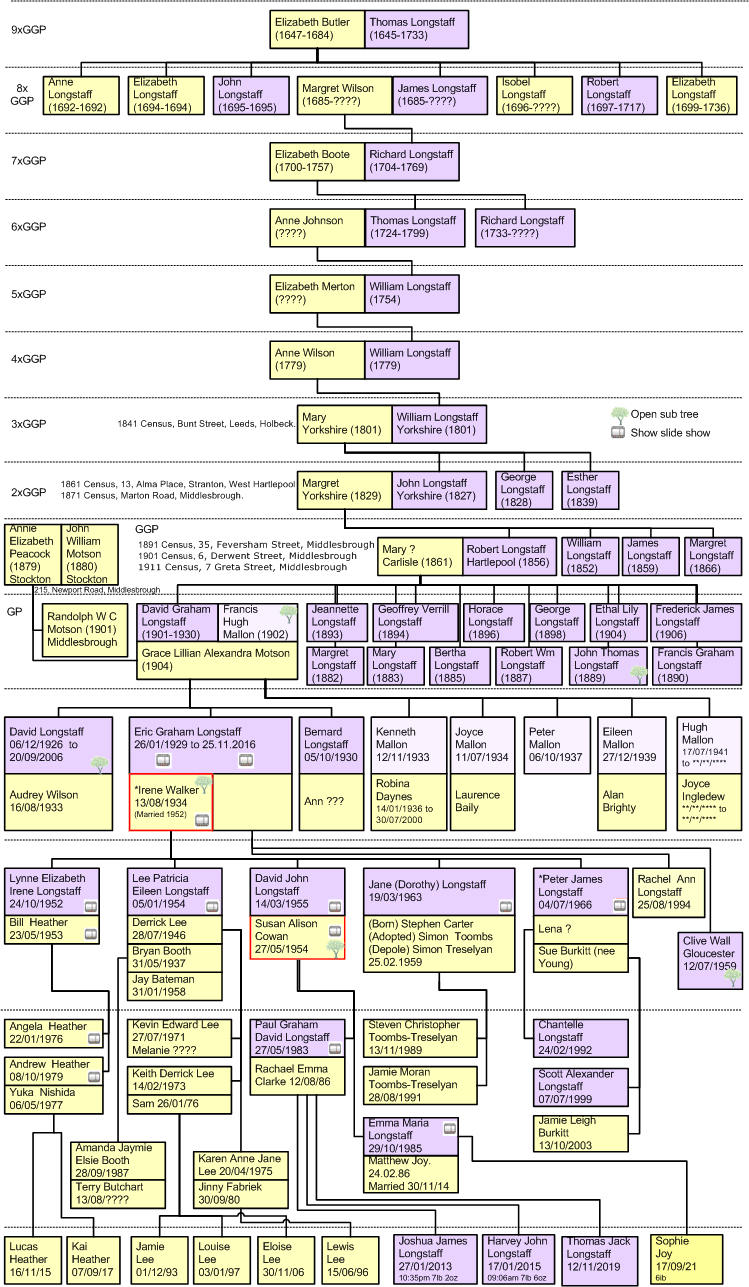 If anyone can help us to back track our branch of the Longstaff Family tree, please drop Dave or Sue an email at david@longstaff.uk, or call us on 01908 676463
David John Longstaff's Picture Gallery
This is a Longstaff Family Picture Gallery, select the appropriate tree entry to view a slide show, for example, select: Family and Friends - Emma - Emma Slide Show
Related sites:
David Longstaff: On Facebook
A Runes, Tarot, Numerogogy, Birth Stone, and Chakra interrelationship chart